Nation Wide Cell Phone Coverage
NVC has constructed over 20 cell towers and sites throughout Aberdeen and the surrounding towns to provide superior local network coverage. NVC has partnered with national firms to offer extended national coverage.
One of the biggest advantages of purchasing your cell phone service from NVC is the opportunity to have all of your telecommunications services on one bill. In addition, the cell phone bundles offer a substantial discount over your regular rates.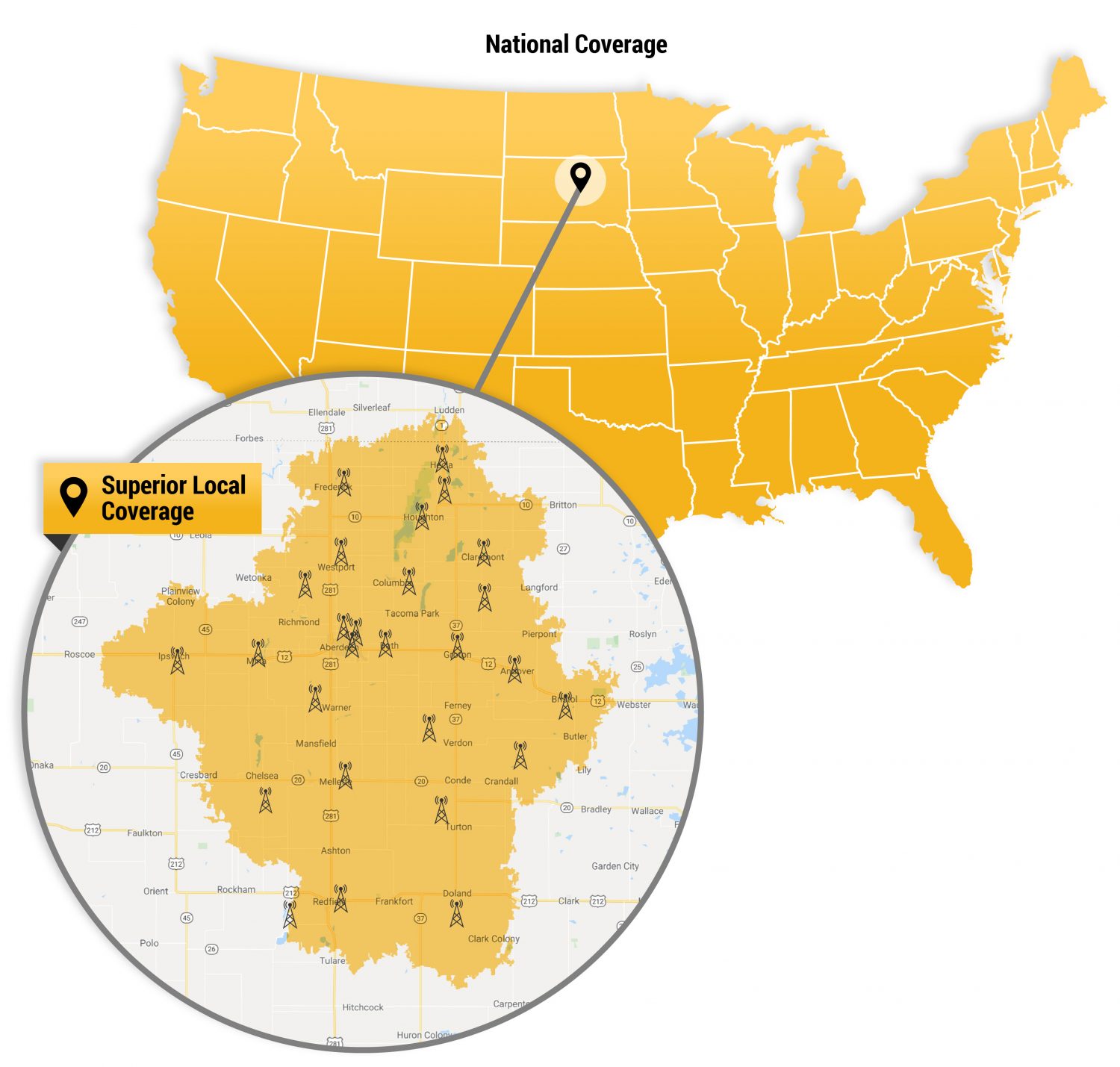 Lifeline Discounts Available
Lifeline is a federal program that provides a monthly discount on home phone, cell phone or internet service to eligible low-income households. If you qualify, the Lifeline assistance program provides a $9.25 credit on your monthly bill. Only one discount is available per household on either your home phone, cell phone or internet service. For more information or to determine eligibility, please call 725-1000 or 1-888-919-8945 (toll free)
NOTICE TO NEW AND EXISTING SUBSCRIBERS REGARDING TRANSMISSION OF WIRELESS EMERGENCY ALERTS (Wireless Emergency Alert System). NVC presently does not transmit wireless emergency alerts. Notice required by FCC Rule 47 CFR 10.240 (Wireless Emergency Alert System).
Here for Life
At NVC, we understand that life gets busy. That's why we are committed to keeping you and your family connected no matter where life takes you. To make things a little easier, we are giving NVC customers of five years or more our Customer Loyalty Discount.
Watch the video to learn more about how being a part of the NVC family benefits you.