Internet Support
Questions? Email SUPPORT@NVC.NET and our team will be glad to assist you!
Internet Technical Support
Available 24 hours a day, 7 days a week.
Phone: (605) 725-1001 or (888) 919-8945
SecureIT/Computer Support
(605) 725-1136 or (877) 373-3320
Protect yourself with Tech Home from NVC

Homes have more internet connected devices than ever before. And that number is growing every year. Industry analysts forecast that there will be an average of 12 connected devices in U.S. households by the year 2020.
Your home is your sanctuary, your place to unwind. You spend all day stressing out about work, bills, pets, etc. When you get to relax, you don't want to worry about technology. That's why there's Tech Home: Technology Made Easy. Tech Home can de-stress your life by helping you enjoy your technology, protecting your devices, backing up important files, managing passwords and supporting your connected devices.
NVC has the solution for you! Protect and Protect Plus both include web security and anti-virus, a password management tool, file backup (50GB for Protect and 250GB for Protect Plus), firewall protection, parental controls, virus removals and 24/7 support.
Protect covers 1 computer and 1 mobile device. Protect Plus covers 4 devices total.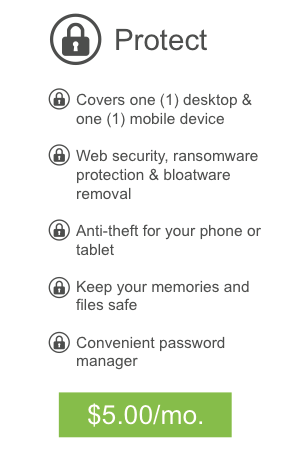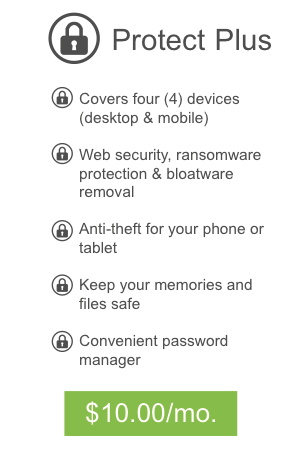 Bundle and Save with Us Today!
Select the services you are interested in to see how you can save in bundling.
Here for Life
At NVC, we understand that life gets busy. That's why we are committed to keeping you and your family connected no matter where life takes you. To make things a little easier, we are giving NVC customers of five years or more our Customer Loyalty Discount.
Watch the video to learn more about how being a part of the NVC family benefits you.